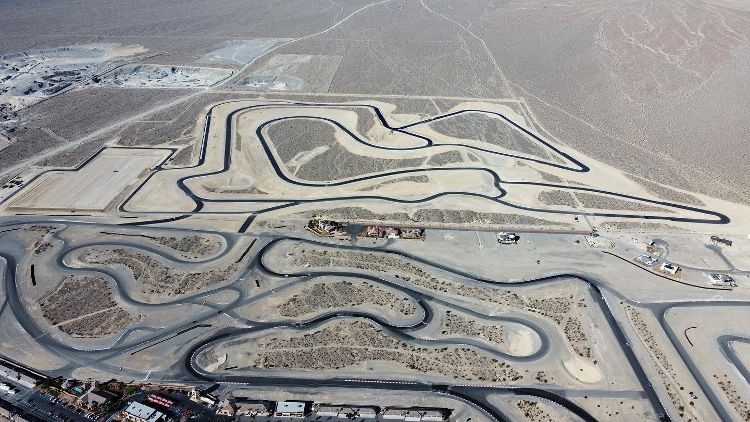 About Spring Mountain Motorsports Ranch
Spring Mountain Motor Resort & Country Club is much more than a racetrack – it's a complete racing experience built to standards like no other facility in the nation. Set against a stunning mountain backdrop just 55 miles West of the Las Vegas Strip, our state-of-the-art facility encompasses the longest road course in North America with over 6 miles of challenging racetrack and more than 50 unique configurations. Whether you need professional racing instruction, race mechanics, or hospitality assistance, our exceptional staff is there for you.
Nestled within this exciting track environment is an exquisite resort-style clubhouse with amenities you won't find at any other racing facility. Our 8,000 square foot clubhouse, with lockers, showers, pool and fitness facility are the center of our offerings, but there's more. Trackside garages and condos provide timesaving convenience and comfort. Our freshwater lake, racquetball court, shooting range and more will keep you entertained between races. Whether you're a member, student, car club or corporate event attendee, you can experience and enjoy the unique facilities that are Spring Mountain Motor Resort & Country Club.
City guide information with nearby hotels and restaurants along with places of interest with fun things to do while you're in town is coming soon!