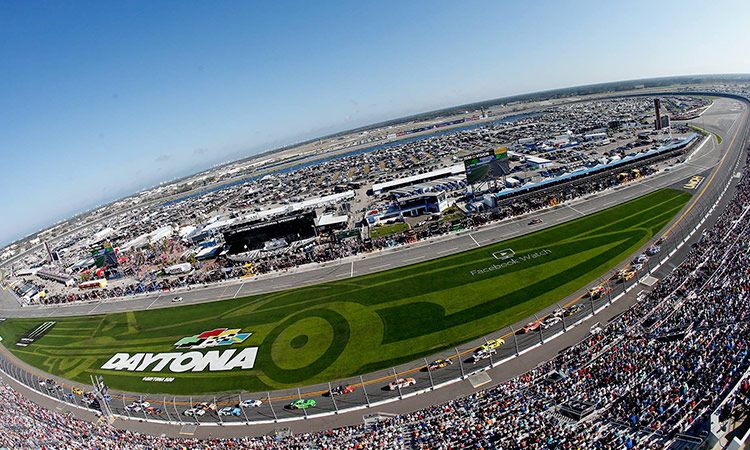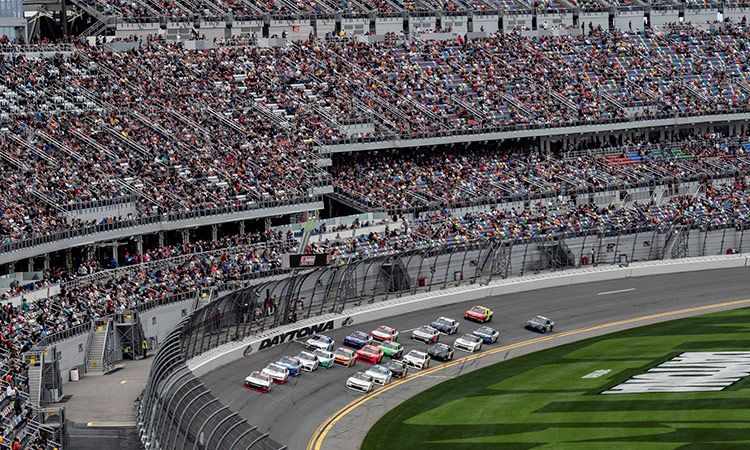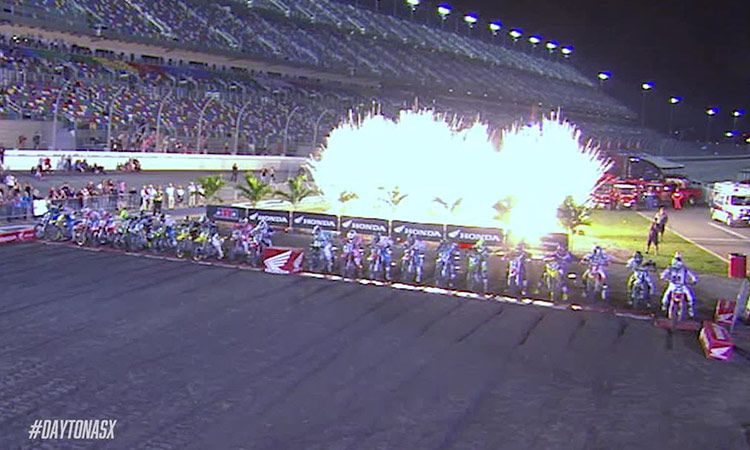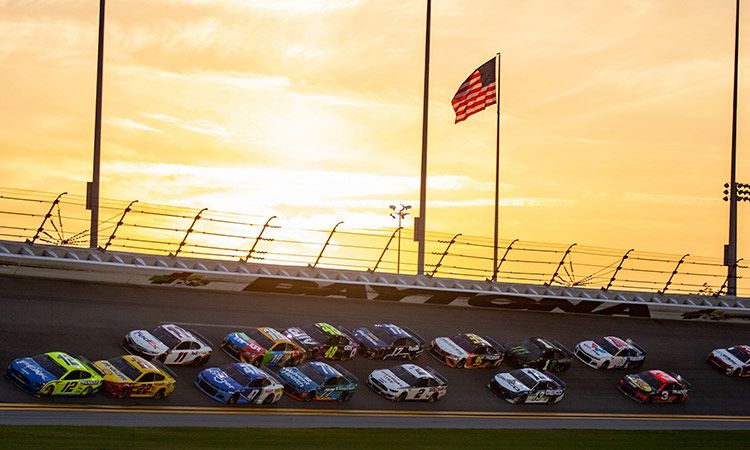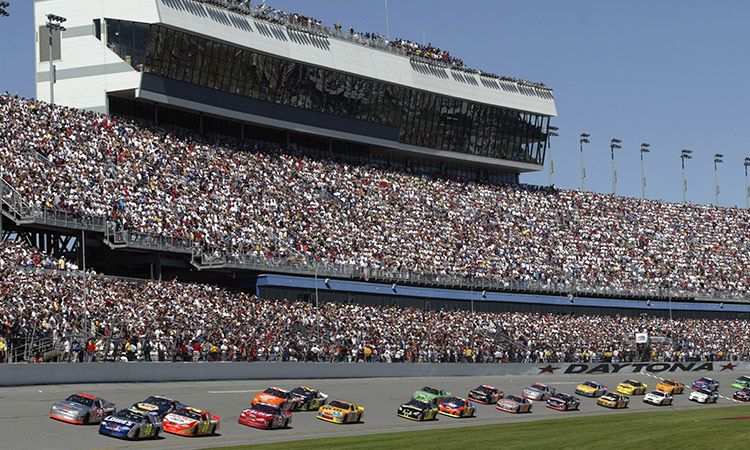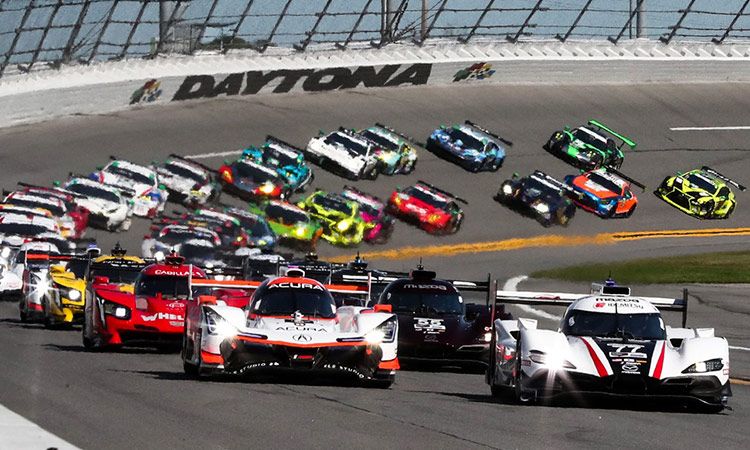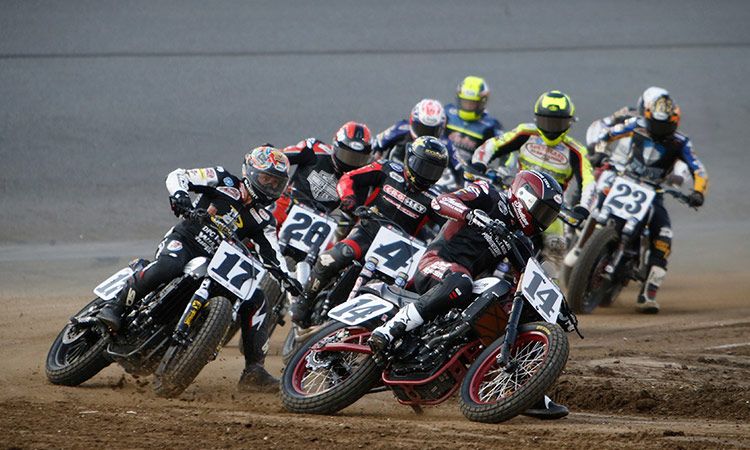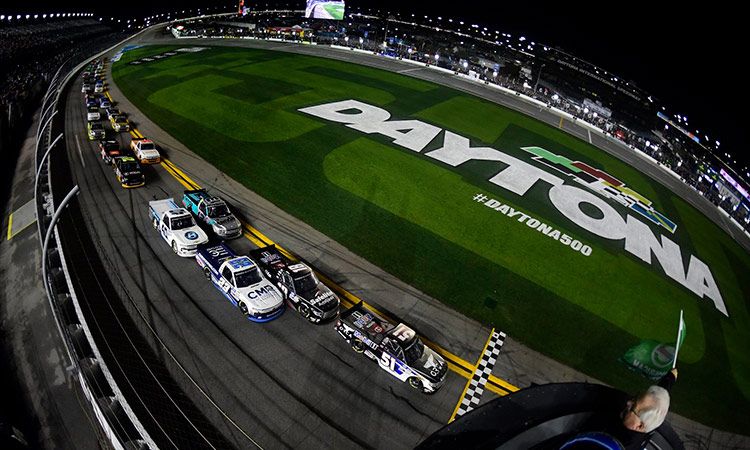 About Daytona International Speedway
The history of Daytona International Speedway began in 1953 when Bill France Sr. realized the days of racing on the beach were numbered due to spreading land usage of a rapidly growing population and huge race crowds. France put his plans for the future of racing in Daytona Beach, Florida in motion on April 4, 1953 with a proposal to construct a permanent speedway facility. On August 16, 1954, France signed a contract with City of Daytona Beach and Volusia County officials to build what would become Daytona International Speedway, the "World Center of Racing." In 1957, land clearing began for the Speedway. The famous 31-degree highbanks were included in the design of the track so higher speeds could be achieved and to make it easier for fans to see the cars race around the 2.5-mile tri-oval. The dirt for the banking was taken from the infield and resulted in a 29-acre space that is known as Lake Lloyd.
The approximately 500-acre motorsports complex boasts the most diverse schedule of racing on the globe. In addition to at least nine major event weekends, the Speedway grounds are also used extensively for events that include concerts, civic and social gatherings, car shows, photo shoots, production vehicle testing and police motorcycle training. In addition, Daytona International Speedway showcases daily track tours and is home to the champion DAYTONA 500 car and the Motorsports Hall of Fame of America.
Location Information
Daytona International Speedway
1801 International Speedway Blvd
Daytona Beach, FL 32114
P: 3862542700
Website
Daytona International Speedway
Nearby Hotels
2620 W International Speedway Blvd
Daytona Beach, FL 32114
Nearby Restaurants
Available Seats
Deposit amount in ( ).
| Car | Event | Series | Track | Date | Price | | | |
| --- | --- | --- | --- | --- | --- | --- | --- | --- |