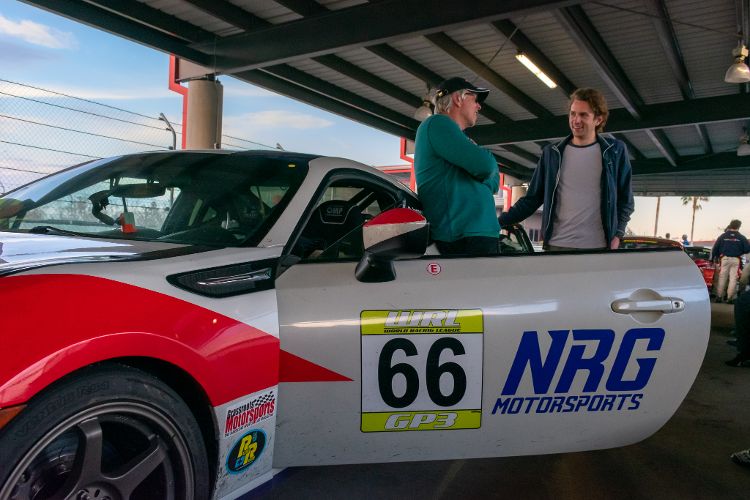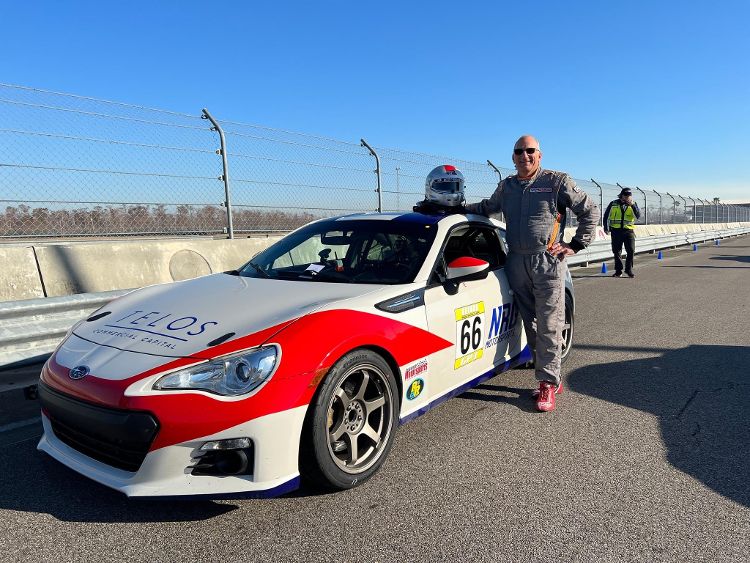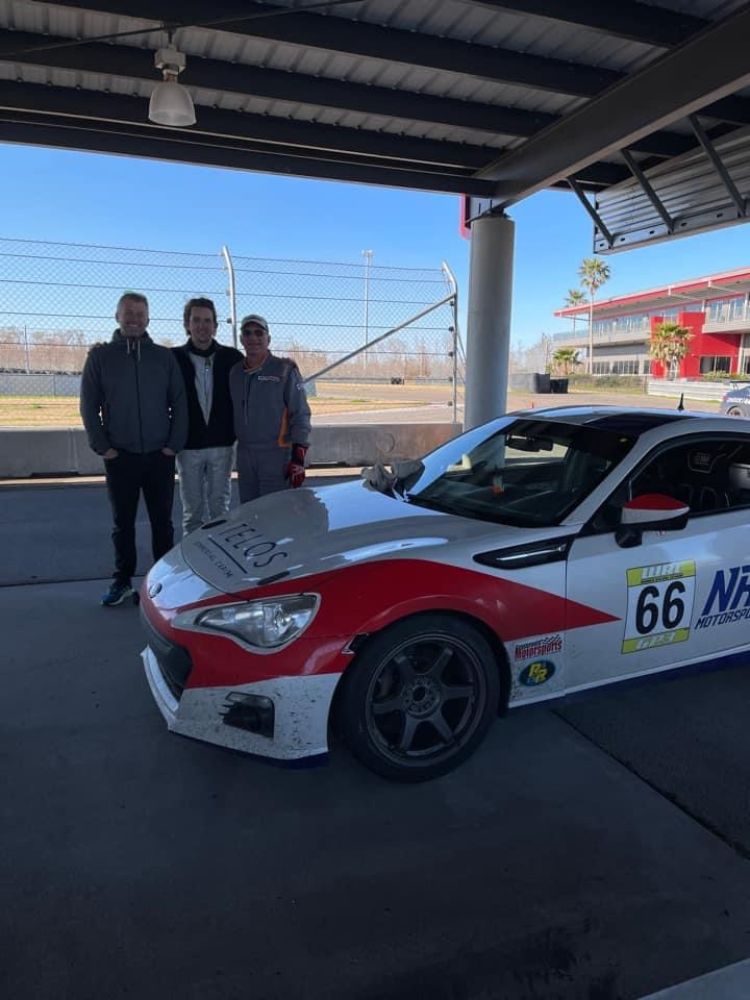 ---
The #66 Subaru BRZ nicknamed Ghost Hammer, is a derivation of the Toyota Motorsports Group (TMG) factory race cars raced in Europe and Australia in the endurance series 86 Cup. Ghost Hammer is a well developed, easy to drive, quick, and balanced GP3 car.
Its features include:
Upgraded dampers from Motion Control Systems
ATL Fuel Cell with surge tank
Dry Break Fueling system
Radio communications with IMSA car harness
Cool Shirt system with numerous boxes for quick changes
Drinks Bottle
AP Racing Big Brake Endurance kit
Retained heater core for antifog in the rain
AiM MXL2 Data Logging Dash and Smarty Cam Camera system
Upgraded locking differential
Safety includes:
3 zone fire suppression system
OMP Seat on sliders
OMP Belts
OMP Center net
Professionally designed and installed cage
Additonally the team brings a complete spares package including:
Engine fully dressed
Transmission
Suspension components
Bearings
Uprights
Coolers
Hoses and belts
Modules of all types
Sensors of all types
Several sets of consumables
Ghost Hammer is a multiple podium car that is an absolute blast to drive.
Available Seats
Deposit amount in ( ).
| Car | Event | Series | Track | Date | Price | | | |
| --- | --- | --- | --- | --- | --- | --- | --- | --- |