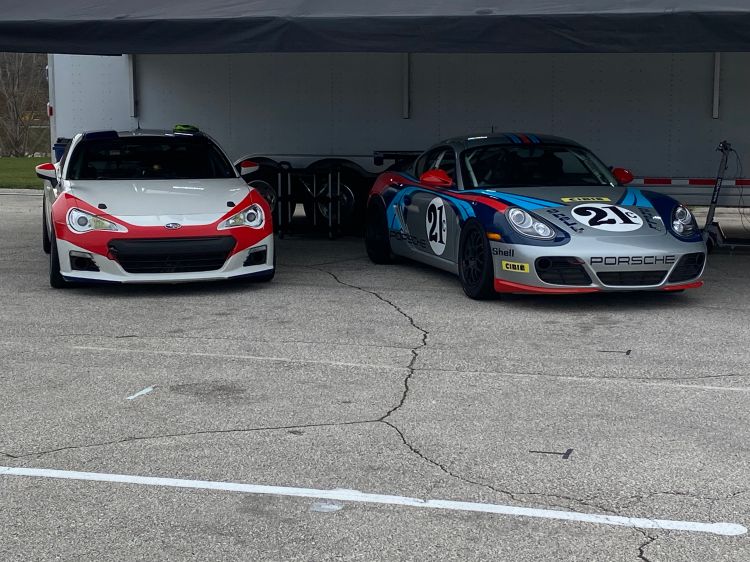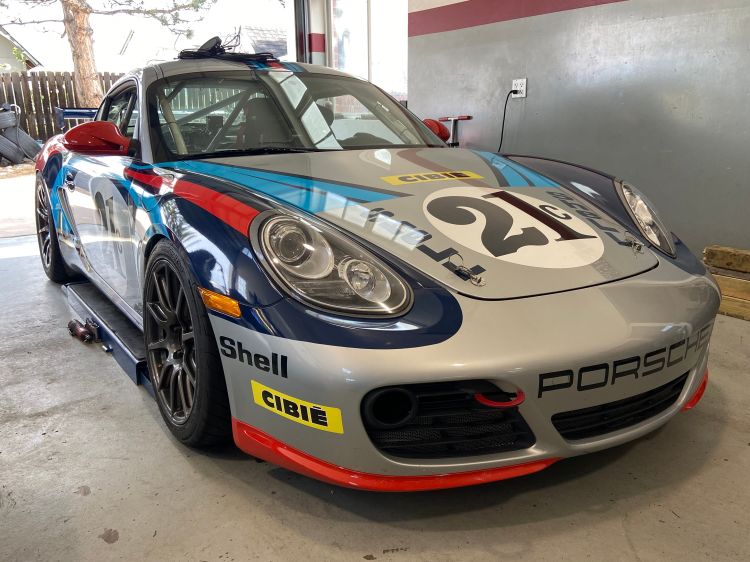 ---
The #39 2009 Porsche Cayman S, is a professionally built Cayman Interseries racer that we have modified to race in the GP1 class in WRL. It has been recently acquired to replace the previous #29 GP1 racer, "Ruination". The car is fully developed and ready to race.
Its features include:
6 speed manual transmission from a 981 Cayman S that has an additional cooler for longevity
3.4. liter direct injection engine that is properly prepared and refreshed at the begining of the season
A tune that optimizes HP and TQ for the GP1 class and is designed to reduce stress on the engine
Race prepped axles
Tarret Engineering suspension
JRZ Pro2 double adjustable dampers
Dry Break re-fueling system
Deep oil pan for additional cooling and capacity
Center radiator for additional cooling
Cool shirt system with spare boxes for quick changes
Drinks bottle
Brembo Big Brake Kit for endurance racing
AiM MXL2 Data Logging Dash and Smarty Cam Camera system
Radio communications with IMSA car kit
Safety equipment includes:
3 zone fire suppression system
OMP Seat on FIA sliders
OMP Belts
OMP Center net
Professionally designed and installed cage
Additionally included:
Spare cooling hoses
Shift Cables
Ball joints
Heim Joints
Uprights
Available Seats
Deposit amount in ( ).
| Car | Event | Series | Track | Date | Price | | | |
| --- | --- | --- | --- | --- | --- | --- | --- | --- |